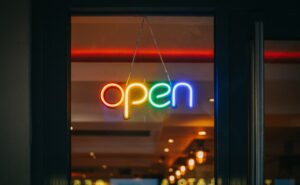 Data produced by the public sector constitutes a comprehensive and valuable resource that can benefit society as a whole. The value of just a minor share of the data available – so called high-value open data – is estimated to be SEK 10-21 billion per year for Sweden. At the same time, several open data experts agree that the progress on open data in Sweden has been slow, even if some good practices, (regional) champions and models have emerged in recent times. These are their recommendations to speed up the release and reuse of data:
Follow "high-value, high-impact" and "publish with purpose" principles
According to the doctoral thesis of one of the interviewees, Jonathan Crusoe, open data practitioners "should follow the principles "high-value, high-impact" and "publish with purpose" (1) rather than "open by default" or "raw data now" principles"(2). The work on defining high value datasets at the national level has just recently begun in Sweden, prompted by the EU's Open Data Directive that requires Member States to publish a list of high-value datasets free of charge. The EU considers these datasets to have a high commercial potential and a source for the development of Artificial Intelligence (AI). The interviewees suggested that climate-related data, procurement data and registries of public documents ("diarier") are of high-value. 
Invest in basic public data
High-quality and standardised basic data can be combined and used across systems, countries and sectors to create value and expand knowledge. These data are much needed by many actors ranging from tax authorities to journalists. Sweden could learn from Denmark's "Basic Data Programme", which collects data across the country's IT systems, so that the public and private sector can use them efficiently. They also have a Data Distribution Platform in place that provides authorities and companies with easy and secure access to basic data in one joint system rather than many different ones, which in turn saves on operational costs and support, while the data re-users can find information in one place.
Stimulate collaboration across sectors and between actors
There is a need for forums where data holders and reusers can meet, exchange knowledge and where the future of open data can be discussed. Some initiatives are already planned. The Agency for Digital Government (DIGG) is already planning initiatives to boost collaboration between actors who share and use data, where special focus will be placed on the use and value of data in authorities' day-to-day operations. Another upcoming initiative (if funding is confirmed) is the "Dataverkstan" (Data workshop) that will be a knowledge and coordination hub, where local (and national) authorities can turn for support and advise. However, more structural support and funding will be needed for Sweden to rise to the top-ranks on open data. 
Develop a taxonomy to classify and showcase open data uses and solutions
There is a need to develop a taxonomy to classify open data uses and solutions in Sweden, in order to understand and showcase where open data can create value and what data/solutions should be prioritised. 
Think in terms of "data for the people" and involve civil society
The government should invest in data for the people. Open data should make the difference for ordinary citizens, not just replicate existing data or app solutions. Citizens' needs should be in focus. This is also where civil society can support the release and reuse of open data, e.g. by identifying groups of users of certain data so as to show the authorities that the data can create value for the general public if it becomes open.
See details about the method, sources and references in the "ODCP Brief: Raising awareness about open data in Sweden". 
Contact: [email protected] 
This Open letter is posted in the framework of the project "Open data for civic participation", run by Open Knowledge Sweden together with the NGO "My Voice" in Latvia and with Belarusian partners. This project is implemented with the support of the Nordic Council of Ministers' funding programme for NGO co-operation in the Baltic Sea Region. The goal of the project is to exchange knowledge and experiences between the NGOs in Sweden, Latvia and Belarus about the availability and the use of the open data for civic participation, and ultimately to make civic activism more informed and effective.
During the project, we engaged stakeholders in discussions about the situation with open data in Sweden in order to understand what is needed to enable further data openness. To this end, we interviewed different types of actors working in the open data field in Sweden representing academia, public sector, journalists, and experts in open data. As a result we have published a brief and this Open Letter addressed to public officials and policy makers with recommendations about the way forward in the field of open data in Sweden.
(1) Ubaldi 2013 and Calderon 2018 in Crusoe 2021.
(2) Open Data Charter 2015; and Berners-Lee 2009 in Crusoe 2021; and Crusoe 2021, p. iv.